Nothing could be better than gathering with family or friends in the evening around the campfire. Our steel fire pit rings are incredibly durable because they are made from 11GA steel. We offer a range of options from choosing one of our existing fire pit ring designs, to customizing one of those designs to creating your own design or logo. 
Steel Fire Pit Rings
Product that lasts long
What makes our fire pit rings stand out above those of other camps is that our regular fire pit rings are made of 11GA steel to last long and are 12″ high.
11
1/8" | 0.125 | 3.2mm
steel thickness
24|30|36|42|48
Ring diameter options
Fire Pit Ring Finishes
High-temp black colour powder coating
You can choose to have a fire pit ring powder coated in hi-temp black colour or leave it in its original steel finish to give your fire pit ring a rustic look.
Our Recent Fire Pit Rings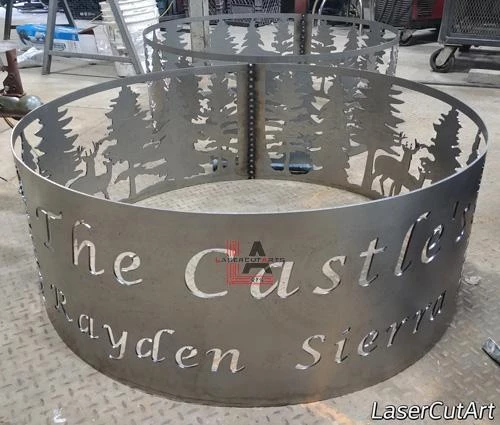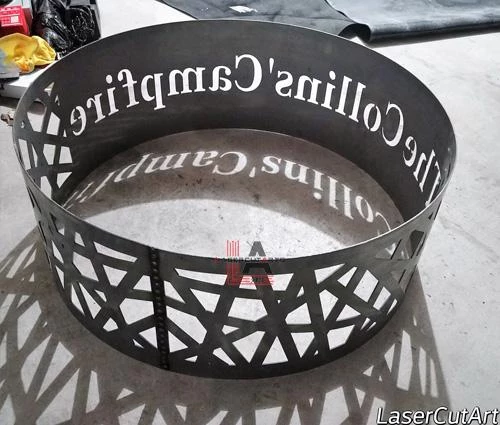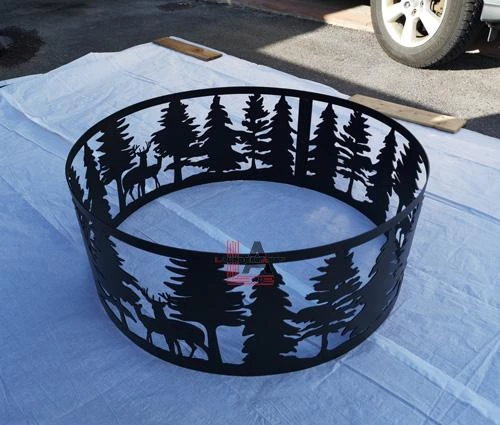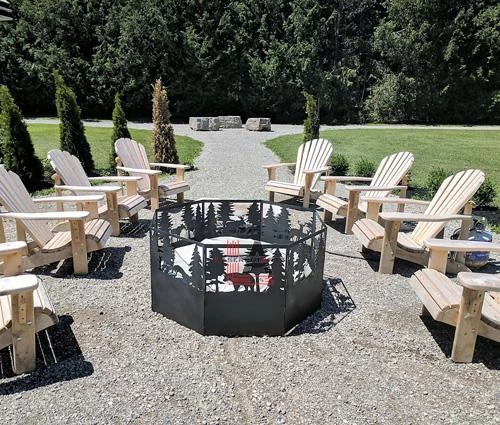 Do you have a question, comment or picture of your new metal art you want to share? We would like to hear from you.
Benefits of Metal Artwork
Unique WOW factor
Always a good present or decor element
Laser cut quality
Laser cutting outperforms plasma cutting
High quality materials
Use of the best steel and aluminium
Durability
Withstands wear and tear
Easy to install
Variety of mounting options
Easy maintenance
Long lasting products

At LaserCutArt we are proud to design, laser cut, finish and coat all our products in Canada
A quick word from our customers
Fire Pit Ring
I wanted to amaze my family with the custom designed fire pit ring. LaserCutArt did a great job. My family and l love it!
— Dylan | Mississauga | ON
Custom Fire Pit |Ring
We had an idea to incorporate our company logo into the fire pit ring and LaserCutArt did an awesome job! We get so many compliments on it from our clients.
— Jason | Toronto | ON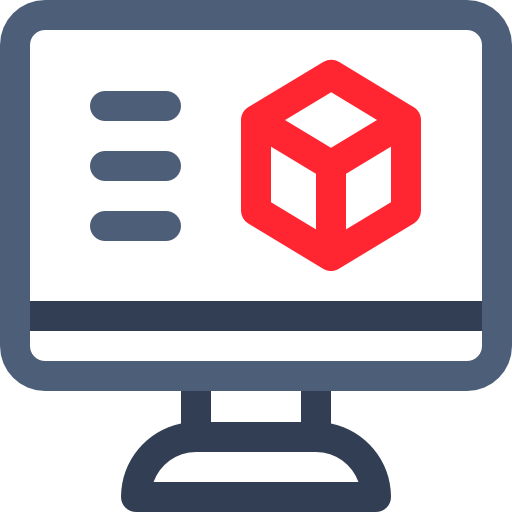 Don't see what you are looking for? We would love to work with you to create a custom piece that is perfect for your home or business